I have been busy knitting new projects for my Etsy store, but also thinking about knitting something for myself.  The problem with something for myself is that I've knitted a few clothing items and they were hot messes.  I mean, never-wear-in-public disasters.  This has been heart breaking for me because I would love to wear my own creations.  So I decided to start small and try this downtown cowl to practice patterns and sizing correctly.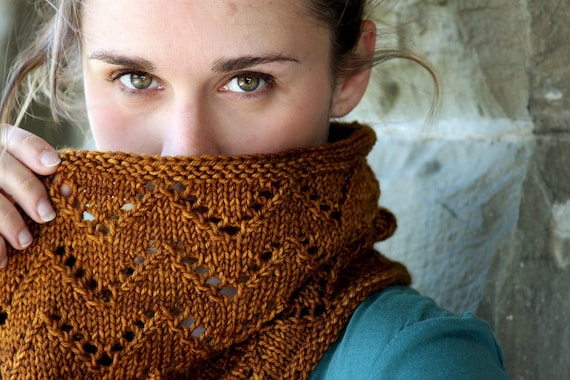 So I am joining luvinthemommyhood's knit along a few weeks late.  I am in love with the blue satin yarn I picked and look forward to wearing this cowl in the fall.  It makes me ready for cool mornings and football games already!  I was able to get a good start on it this weekend during our road trip for a wedding.  If this rain keeps up all I'm going to want to do is sit and knit.  Here is my progress so far:
What projects are you working on?  Are you thinking of fall or Christmas projects yet?